View reports and a live feed of your child's room by logging in to your WatchMeGrow account.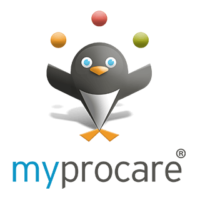 Safety is our Priority
HOW WE KEEP YOUR CHILD SAFE
The Learning Academy uses a secure computerized system called Procare for child sign in, sign out and security. We know how it important it is to have peace of mind throughout the day, so we have multiple ways to check on you child. Each parent or guardian will choose a PIN that is unique to them, they use this PIN to gain access to the center for pick up or drop off.
USING TECHNOLOGY TO CONNECT PARENTS
In addition to our webcam streaming service, WatchMeGrow, we utilize Tadpoles to connect parents with children in our care with The Learning Academy instructors. With the Tadpoles service, our providers can send notices, information, pictures and video to the parents. Tadpoles will provide each parent with a daily detailed report of what your child enjoyed and learn throughout their day at the center.