Welcome to the NEW Learning Academy

The Learning Academy is an early childcare center that knows play and learning go hand in hand. Our content-rich program is developmentally appropriate for children with diverse backgrounds and skill levels. For children to become confident thinkers, they need hands-on exploration and discovery that supports every type of learner.
The Learning Academy Difference

Creative Curriculum ®
Our lesson plan caters to ages 6 weeks to 12 years old.

WatchMeGrow
Childcare Live Streaming.

Convenient Hours
Effective June 1, 2020, our hours are temporarily 6:30 A.M. to 6:00 P.M. Monday through Friday.
What to Expect from The Learning Academy
Parents shouldn't choose just any daycare center to help their children grow, learn, and play. At The Learning Academy, you can expect nothing less than the best. Whether you choose our after-school childcare program or one of our summer camps, we strive to provide you with an incredible, streamlined experience. Families can expect the following and so much more at our childcare center:
Creative Curriculum®: We use a comprehensive lesson plan that caters to the needs of children as young as six weeks and as old as 12 years. Our curriculum is based on Ohio state standards, and your child will have opportunities for structure-based play and learning.
Live Streaming: If you're concerned about leaving your child for the first time, we understand! We offer childcare live streaming, so you can always keep an eye on your little one.
Convenience:

Convenience is key for any preschool daycare center. Even in the post-pandemic world, we're dedicated to convenient hours that work for as many families as possible.
Childcare Is Our Top Priority
In everything we do, your child's comfort and growth are most important to us. As such, we work to provide a wide range of services that make your experience with The Learning Academy a positive one. At our childcare education institute, you can take advantage of daycare, before and after school care, as well as a wide range of other offerings. If you need some extra help in the summer months, as us about our academic summer camps! Other ways we care for your children include:
Family-style meals
Transportation
Streamlined curriculum
Caring staff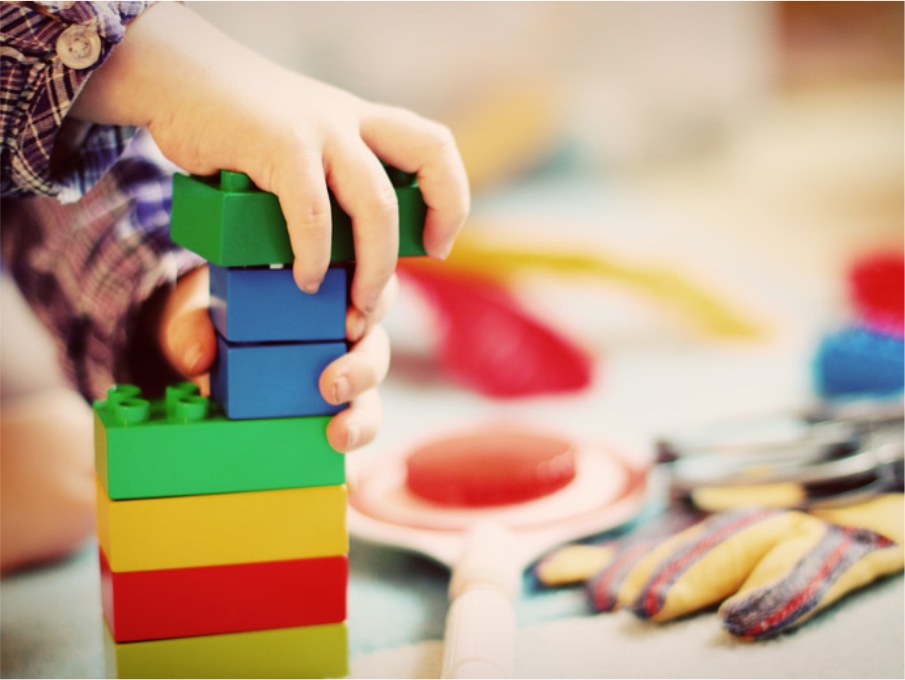 About
Founded in Westerville, Ohio in 2018, The Learning Academy offers a dynamic and engaging learning curriculum proven to develop confident lifelong learners. Schedule a tour in our new building to see if your child is a fit for The Learning Academy.
Visit The Learning Academy
If you are interested in seeing our daycare and childcare facility in person, we would love to meet you and your child.
How We Connect with Families and Children
We believe that parents should play an active role in their child's education. At The Learning Academy, we give parents every opportunity to get involved. You can stay up to date on your child's progress and view a live feed of your child's room using your WatchMeGrow account. We also utilize the Tadpoles service to make sure you get all communications, such as weather cancellations. Our team makes sure to keep our website updated with the latest menus, events, and closures.
Experienced, Compassionate Staff
No matter which of our programs your child is enrolled in, you can always count on experienced and compassionate staff. Each of our team members has a passion for helping children grow and develop, and we welcome communication with your child's instructor. Feel free to stop by and meet our summer camp team or our school-year instructors. We want you to be 100 percent sure your child is in good hands!
Get in Touch with Us Today
If you're looking for a reputable preschool summer camp program, daycare, or after-school activity, The Learning Academy is here for your family. We love helping Westerville, OH children develop a love for learning, and we take our responsibility to parents very seriously. Should you have any questions about our programs, don't hesitate to contact us. Our team would be happy to address your concerns or help you through the summer camp enrollment process. Let us know what we can do for your family!
Sign Up for Our Newsletter